l'Hêtre
Castillon, Côtes de Bordeaux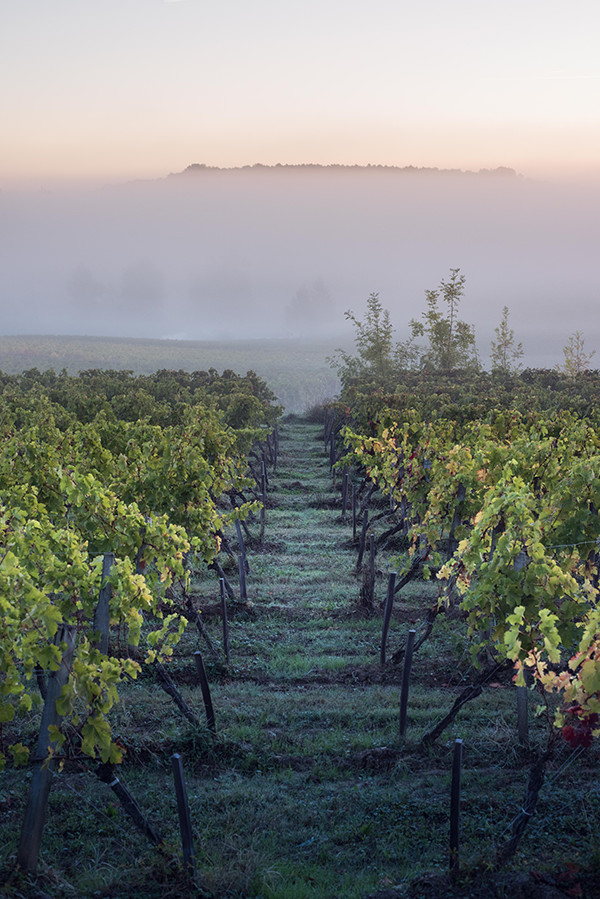 The Domain
l'Hêtre is situated at the height of 100 m on the Saint Philippe d'Aiguilhe plateau – the highest point of the Bordeaux region.
The vineyard is not only permanently exposed to the sun, but also enjoys a continuous gentle breeze, which helps to avoid every unnecessary warming-up of the grapes and swiftly evaporate the morning dew.
Furthermore, the clay and chalk subsoil enables an optimal water regulation, which makes sure the roots of the vine branches stay cool and makes the plants more resistant to drought.
l'Hêtre, one of the most conveniently situated wine domains in the Bordeaux region, has an excellent 'terroir' in the 'Castillon – Côtes de Bordeaux' appellation at its disposal.